Contact Us
St. Mary Plaza
3701 Avenue D
United States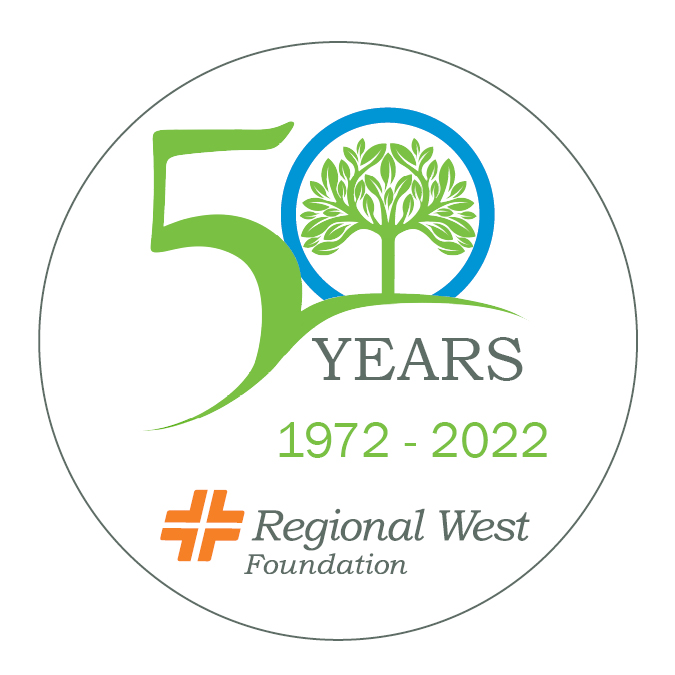 Regional West Foundation's 50th Anniversary
In 1972, Regional West Foundation was established to support the hospital's mission of excellence in healthcare. Today, the Foundation's success is a continuation of a long and proud tradition of community support for superior healthcare services in the communities we serve.
Regional West Foundation raises, manages, and distributes funds to enhance the services, programs, and projects of Regional West Health Services. The Foundation supports projects to strengthen healthcare services that are essential to the quality and growth of our medical community.
Regional West Foundation has embraced and supported a broad range of projects that benefit the communities we're proud to serve, including:
Advanced equipment to monitor patients while in the Intensive Care Unit (ICU)
Equipment for premature newborn infants in the Neonatal Intensive Care Unit
Training, communication, and necessary infrastructure for the Regional Trauma Network
A Tranquility Garden for visitors, physicians, and staff to enjoy
CT scanner in the Cancer Treatment Center for cancer treatment preparation
New technology and equipment for the Cardiac Catheterization Lab in the Heart Center
3D mammography imaging equipment for the Breast Health Center
We want to thank all our donors who have believed and contributed to the programs, projects, and services at Regional West for 50 years! We couldn't have done it without all of you!
To donate to the Foundation's current project, a new Varian Edge™ linear accelerator for cancer treatment, call Regional West Foundation at 308-630-1485, or donate now.