Contact Us
Medical Plaza North
Two West 42nd Street, Suite 1300
United States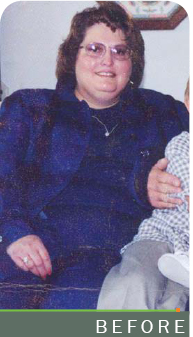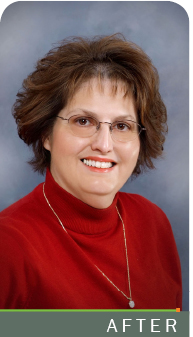 I have been overweight my entire life. As a child I was teased for being the fat girl. My parents tried to get me to lose weight but I was always hungry. It was so frustrating because I never felt full. When I was a teenager I started dieting and gaining. Over the next 20 years I continued to yo-yo diet. I was diagnosed with Type II diabetes, as well as high blood pressure, at age 37. I tried the diabetic diet, and combined with medication I lost 40 pounds, but I couldn't keep it off. I gained all the weight back and more.
Finally at the age of 45 I decided to give up trying to lose weight. I felt like a failure because I couldn't control my appetite. I am an RN who worked in the surgical recovery room and had taken care of patients who had gastric banding. I started investigating the surgery when I saw that these patients did well and were losing weight. I liked it because it didn't reroute the intestine and was reversible. I saw Dr. Holloway in November 2001 and was approved for surgery by the end of that year. I had surgery January 22, 2002. I call it my second birthday because I felt it gave me a new life. Once I was able to drink the small amount of fluids it was amazing that I finally felt full for the first time in my life. It was awesome. Since surgery I have lost 110 pounds, am no longer diabetic and do not have high blood pressure. I have lots of energy.
I feel like I have been given a gift. I still get hungry but it is much easier to manage. I eat healthy, exercise and see Dr. Holloway as he directs. As a bariatric coordinator at Regional West, I am passionate about helping others become successful with bariatric surgery, because I know it works.