Anesthesiologist Brent Ellison, MD began practicing medicine in Scottsbluff in 2012. Call him at 402-670-7746 at your convenience and get honest, straightforward answers to your questions.
Dr. Ellison earned a medical degree from the University of Nebraska College of Medicine in Omaha, and completed his Anesthesiology residency at the University of Virginia in Charlottesville. Dr. Ellison is board certified in Anesthesiology.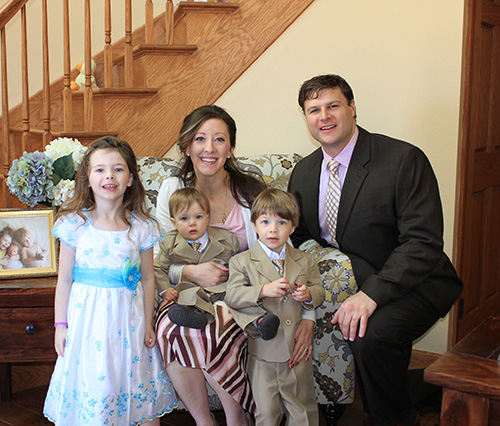 When it came time to decide where to locate after residency, I looked at many opportunities, but being able to be so close to family in a great community was paramount. I am a native of Gering and my parents continue to reside there, which made moving back even more important for raising our three children. Scottsbluff/Gering is a great place to raise a family. The communities are close-knit and offer a great deal of activities and events for the whole family. For city life and larger events, the Front Range and Denver is just a quick three and a half hour drive.
As an anesthesiologist at Regional West Medical Center, I enjoy not only the wonderful camaraderie that exists between physicians and staff, but also the diverse case mix that the hospital attracts. From outpatient procedures to complex vascular/general surgery cases, the range of patient care makes my job exciting and never dull.
Working in a place that enhances professional growth while living in a close-knit community makes the area second to none. Come check us out!